Company profile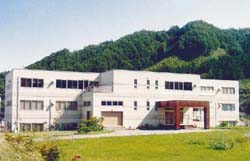 Trading Name

JAPAN ADMINISTRATIVE LABELS CO., LTD.

Trading Name(JP)

株式会社日本管理ラベル

Trading Name(CN)

株式会社日本管理标签

Businesses

Manufacturing and Sales of: Metal/resin Nameplates, Labels and Cards

Foundation

June 1977

Paid-in Capital

20 Million JPY

Sales turnover

Single unit:741Mil. JPY, Whole group:1,936Mil. JPY(2022)

Number of products

About 12,200/Year(2022)

Number of handled

About 134Mil./Year(2022)

Employees

Single Unit:22, Whole group:123 (Dec. 2022)

Locations

Headquarters / Iida Factory

Certified

ISO9001:2015 / ISO14001:2015

Headquarter

7F AIM Bldg. 2-36-20 Meieki, Nakamura-ku, Nagoya, Aichi 450-0002 Japan

 

TEL:+81-52-588-2272(Switchboard) / FAX:+81-52-588-2278

Iida Factory

276-45 Yamamoto, Iida, Nagano 395-0244 Japan

 

TEL:+81-265-28-1211 / FAX:+81-265-28-1212

Trading Banks

Nagoya Ekimae Branch, Bank of Mitsubishi UFJ / Terrasse-Nayabashi Branch, The Ogaki Kyoritsu Bank, Ltd.

President

KATSUNORI YAMANAKA, President and CEO

Group of

Aichi Industrial Markings, Inc. / Shanghai Lutong Printing Co., Ltd. / Tianjin Lutong Printing Co., Ltd.

Business Cooperation

Associations
ISO9001 certifications
Organization

Maenami Factory, Aichi Industrial Markings, Inc. 16 Maenami-cho, Nakagawa-ku, Nagoya, Aichi

Scope

Printing and processing of seals, labels, stickers and metal/resin nameplates

Audited sites

Maenami Factory, Aichi Industrial Markings, Inc. / Headquarters and Iida Factory of Japan Administrative Labels Co., Ltd.

Number

B05Q10026R0S

Effective

May 12, 2023 through May 11, 2026
Quality directives
We at our company execute the following processes for quality improvement.
1. To correctly understand and be in accordance with our customers' requirements.
2. To meet legal requirements and act in line with social common senses.
3. To contribute customers' and social development through business activities.
4. To adopt advanced techniques positively, and improve qualities.
5. To standardize methods and procedures of business as necessary, and observe these standards.
6. To early detect issues and resolve time to time.
7. To define quality objectives against quality directives, implement quality management activities and continuously improve quality management systems.
8. To review this quality directives by Management Reviews time to time.
Katsunori Yamanaka
President and CEO
JAPAN ADMINISTRATIVE LABELS CO., LTD.
June 1, 2009

ISO14001 certifications
Organization

Aichi Industrial Markings, Inc. 5F Orchid Bldg. 2-38-2 Meieki, Nakamura-ku, Nagoya, Aichi

Scope

Printing and processing of labels, stickers and metal/resin nameplates, and its relevant activities

Audited sites

Headquarters and Maenami Factory, Aichi Industrial Markigns, Inc. / Heqdaurters of Japan Administrative Labels Co., Ltd.

Number

B06E10006R0S

Effective

January 26, 2021 through Janaury 25, 2024
Environmental directives
We at our company enacts the following "Environmental directives" to actively preserve and improve the Earth Environments throughout our business activities of Printing and processing labels, stickers, metal/resin nameplates out of papers, films, resins and metals as resources:
1. To lower environmental loads uninterruptedly by defining objectives and aims and implement continuous improving activities based on this Environmental directives.
2. To observe environmental laws and the customers' environmental requirements.
3. To prevent environmental pollution in advance.
4. To preserve environments by acting following item as priority: "Reducing emission of wasts from paper and film resources"
Katsunori Yamanaka
President and CEO
JAPAN ADMINISTRATIVE LABELS CO., LTD.
May 25, 2005

Patents
Patent #1842974

Japan Administrative Labels; "Hidden Printed Labels Manufacturing Equipment", May 1994 patented

Patent #2639618

Japan Administrative Labels; "Manufacturing method of indication parts", May 1997 patented

Patent #2722059

Japan Administrative Labels; "Manufacturing method of Printer Label papers", November 1997 patented

Patent #3533233

Japan Administrative Labels; "Rubber-Magnet indication parts and its manufacturing method", March 2004 patented

Patent #4335782

Japan Administrative Labels; "RFID inlet attachment method onto labels, and RFID labels", July 2009 patented

Patent #4344297

Toyoda Gosei and Japan Administrative Labels; "Decoration equipment and its manufacturing method", July 2009 patented

Patent #4377350

Japan Administrative Labels; "Hologram seal manufacturing method and Hologram seal", September 2009 patented

Utility Model Pat3021833

Japan Administrative Labels; "Tags for laundry", December 1995 registered

Utility Model Pat2519145

Mecano Spotron and Japan Administrative Labels; "Combination sheet for Events", September 1996 registered

Utility Model Pat2585593

Japan Administrative Labels; "Belt formed Printer Label papers", September 1998 registered